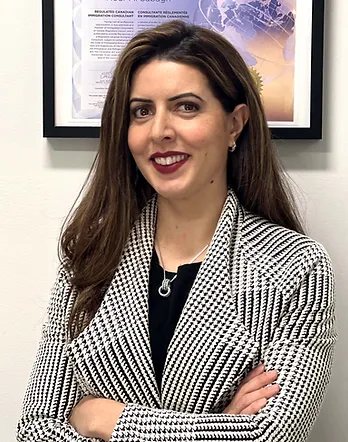 Welcome to Canada Aim Immigration, Founded by Regulated Immigration Consultant Nour Al Sabagh RCIC R530035
Canada Aim Immigration is a leading immigration consulting firm that specializes in a wide range of federal and provincial immigration programs, including temporary visas and Canadian citizenship applications.
Canada has a strong reputation for being a welcoming and multicultural nation that offers a high quality of life, stunning scenery, and excellent educational opportunities. However, navigating the complex and ever-changing landscape of Canadian immigration policies can be challenging.
At Canada Aim Immigration, our team of highly skilled professionals is dedicated to providing tailored solutions to meet the unique needs of each client. We take the time to listen and understand your specific circumstances and work together to find the best possible path to success.
We believe that collaboration is key to achieving the best outcomes for our clients, and we are committed to working together to help you achieve your goals. Whether you're taking your first steps on your journey to Canada or seeking to extend your stay, Canada Aim Immigration is here to support you every step of the way